Vita K3 S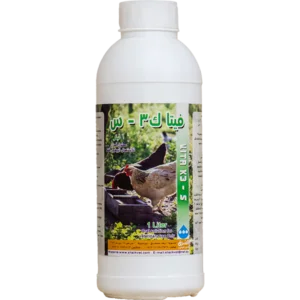 Private: Vita K3 S Oral Liquid veterinary (Vitamin K3) for Horses, Poultry
Indications of Vita K3 S Oral Liquid veterinary:
Poultry:-For prevention and treatment of vitamin  k3 deficiency .
- to stop hemorrhages , especially in diseases accompanying with hemorrhage as Gumboro , Coccidiosis and Ectoparasites.
In cases of debeaking and vaccination.-
In cases of bloody spots in eggs.
To reduce fetus death in eggs . -
Large animals:
-Epistaxis in racing horses.
-Jaundice of newborn animals.
-Anemia and heavy metal intoxication.
-Hepatic and intestinal disorders.
-Reduction of bleeding measure in delivery and surgeries.
Usage and dosage for Vita K3 S Oral Liquid veterinary:
Orally via drinking water.
-Poultry : Prevention : 50 ml /200 Liter of drinking water for 3 -5 days .  
-Treatment :100 ml/200 liter of drinking water for 3 -5 day
-Large animal : 1 ml/20 kg of b.w .of drinking water for 5 day.
Warnings:
-Dileted dose should be consumed within 24 hours.
-Don't overdose.
Withdrawal Period:
Milk :3 days – Meat : 7 days .